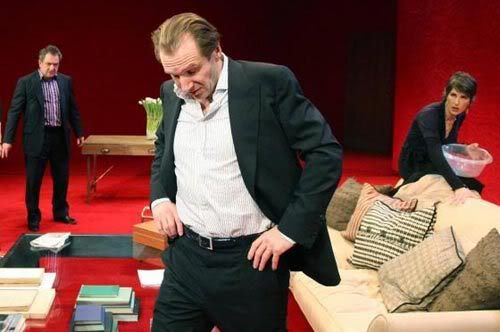 I somehow had forgotten how hilarious Ralph Fiennes could be.
Great fun of a play, one is thankful for the lack of interval and although I wish Tamsin Grieg's character had a bit more flash, all in all there's little to complain about in Reza's comedy. I am sure it dealt with many great themes but seriously, I couldn't be bothered with a deep analysis of it.
As the big fan of
Takin Over the Asylum
that I am I enjoyed seeing Ken Stott on stage a great deal, too.
This is probably the kind of play one could recommend to practically everyone, it's a crow-pleaser and for once I don't use that expression with as much disdain as I could.